Editorial Note: We earn a commission from partner links on Doughroller. Commissions do not affect our authors' or editors' opinions or evaluations. Learn more here.
Almost 70 percent of American households own a pet. One of the most important aspects of owning a pet is keeping them happy and healthy, and that means regular visits to pet stores to pick up toys and supplies and the veterinarian to keep them healthy.
Shopping trips and vet visits aren't cheap, so many pet owners will want to put the expenses on a credit card. There are some credit cards that are designed specifically for pet owners to help them get the most value out of their pet-related shopping.
Tip: Embrace Pet Insurance can reimburse you for up to 90% of your veterinary bill. This can save you a lot of money if your pet has a medical emergency. Read more about Embrace in our review.
What Features Does a Credit Card for Pet Expenses Need?
All credit cards share some characteristics. They charge interest, many offer rewards, and they have other perks that you get when you use the card, like extended warranty protection.
When you're looking for a credit card for a specific purpose, such as pet expenses, you want to look at the aspects of each card that make it useful for that type of expense.
Rewards
Rewards are something that you should be thinking about when applying for any credit card. For a credit card, you plan to use for pet expenses, look for a card that offers strong rewards at the places you shop for pet supplies or at veterinarians.
Interest Rates
Sometimes, pets get sick and need to go to the vet, which can be expensive. If you don't have enough cash to cover a vet bill, you might carry a balance on your card as you work to pay it off. Because you'll use your card for vet expenses on a regular basis, you want to get a card with a low interest rate, just in case.
Perks
Many cards offer additional perks on top of the rewards that you earn. For a pet credit card, you'll want perks that let you save money at the vet or pet supply store.
Best Credit Cards for Pet Expenses
1. Citi® Double Cash Card - 18 month BT offer
Earn 2% on every purchase with unlimited 1% cash back when you buy, plus an additional 1% as you pay for those purchases.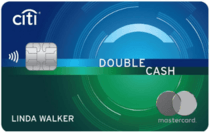 Sometimes, you just need a simple credit card that gives you cash back and doesn't offer fancy financing deals or perks. The Citi® Double Cash Card - 18 month BT offer is one of the best pure cash back cards on the market, and you can use it at any veterinarian that accepts MasterCard, making it a great choice for pet expenses.
Cash Back Rewards:

Earn 2% on every purchase with unlimited 1% cash back when you buy, plus an additional 1% as you pay for those purchases.

Interest Rate: 19.24% - 29.24%
Annual Fee: $0
Perks: Citi Entertainment gives you exclusive access to event tickets.
2. Chase Freedom Unlimited®
0% Intro APR on Purchases and balance transfers.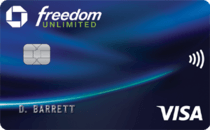 If you have a one-time pet expense that you want to finance, a 0% APR card is a good way to do it. The card_name offers a 0% Intro APR on Purchases and balance transfers for a full 15 months.
Cash Back Rewards:

Enjoy 5% cash back on travel purchased through Chase Ultimate Rewards®, our premier rewards program that lets you redeem rewards for cash back, travel, gift cards and more; 3% cash back on drugstore purchases and dining at restaurants, including takeout and eligible delivery service, and 1.5% on all other purchases

Interest Rate: 20.49% - 29.24%
Annual Fee:
Perks: Cash back never expires. Transfer rewards to other Chase cards
3. Blue Cash Everyday® Card from American Express
Earn a $200 statement credit after you spend $2,000 in purchases on your new Card within the first 6 months.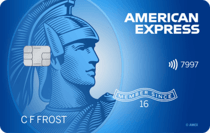 The card_name offers 15 months of interest-free financing when you sign up for the card, making it a good way to finance expensive pet care over the long term. It also lets you earn American Express Membership Rewards points, which you can redeem for travel, cash, and merchandise. Pairing this card with other Membership Rewards cards can unlock even more potential rewards.
Interest Rate: 19.24% - 29.99%
Annual Fee: $0
Perks: Transfer rewards to other American Express cards
4. CareCredit Healthcare Card
Deferred-interest financing on health-related expenses for pets and humans
The CareCredit Healthcare card is a credit card that lets you pay for medical care for people or their pets. The card is intended to serve as a supplement to health insurance and pet insurance, giving you a way to cover large co-pays, deductibles, or co-insurance.
Like the H3 WellnessPlus card, the CareCredit Healthcare card offers deferred-interest financing. It has the same dangers of leaving you with an unexpected interest charge if you fail to pay your balance in full before the promotion ends but is more flexible than the H3 WellnessPlus card.
You can qualify for deferred-interest financing on purchases of just $200 and choose from a promotional period of 6, 12, 18, or 24 months. Purchases of $1,000 or more qualify for reduced-interest financing for 24, 36, 48-months. Purchases over $2,500 qualify for 60 months of reduced interest financing.
This card can only be used at participating veterinarians.
Cash Back Rewards: None
Interest Rate: 0% during deferred interest promotion, then 26.99%.
Annual Fee: $0
Perks: Automatic deferred or reduced interest financing for purchases of $200 or more.
FAQs
These are some questions people frequently have about credit cards for pet expenses.
What makes a credit card good for pet expenses?
When looking for a credit card to use for pet expenses, there are a few things that you want to look for.
The first is whether the card offers any benefits when used for pet care. Some specialized pet care credit cards will give you deferred interest financing other perks when you use the card to pay for petcare.
Another thing to keep in mind are the rewards. Pet care can be expensive. If you use a credit card that offers good rewards, you can get some of that money back.
Also, think about the fees the card charges. The last thing you want is for the credit card to make petcare more expensive.
Is pet insurance worth it?
Some people choose to buy pet insurance to help cover the cost of caring for their pet. If you're worried about affording vet bills, pet insurance can give you some peace of mind.
Is there an alternative to credit cards if you need time to pay your vet bill?
If you don't want to sign up for a credit card to help finance your veterinary bills, you can always try to work directly with your vet.
Many vet offices understand that the care they provide is expensive and that not everyone can easily afford the bill. If you ask, your vet may be able to give you a discount or work out a payment plan that you can use to pay over time.
Final Thoughts
Credit cards for pet expenses can help you save money by giving you 0% financing for veterinary bills or offering rewards. Make sure you can pay your credit card bill each month and do your best to pay the bill in full before the promotional financing period ends, or you could be left paying a lot of interest.