Editorial Note: We earn a commission from partner links on Doughroller. Commissions do not affect our authors' or editors' opinions or evaluations. Learn more here.
Ask anyone why they use credit cards, and I bet no one would reply "to save money." Most are likely to think of fees, interest, and debt before suggesting credit cards as a money saver. But there are many ways credit cards can help you save. Some of them are little-known, but experts have been taking advantage of them for years.
Here are a few of the many ways that credit cards save you money, even while you're spending.
1. Cash back
There are plenty of cash back credit cards that return 1-2 percent of your purchases. While that's a nice bonus for little extra work, the real savings come from cards that offer even more.
One example: Is the Discover it® CashBack. This card offers 5 percent back in categories that change throughout the year, including gas, groceries, and restaurants. Even better: Shop through the online Discover store, and you can get up to 20 percent cash back on purchases. Home Depot, Target, Walmart and many other retailers are included.
2. Sign-up bonuses with new cards
Cash back rewards are great, but you can take saving money to the next level if you strategically earn frequent flier miles from credit cards. Enough miles for free flights can be earned without flying or spending any extra money.
I did this recently when I flew to Thailand for $142 after earning and redeeming frequent flier miles. All it took was two credit card offers to provide the miles for my round-trip flight. I just spent a reasonable minimum on each card, which didn't cost me anything above what I normally charge on credit cards.
3. Free checked bags
Many airline cards come with free checked bags. This might sound like a minor perk, but it can add up if you travel often.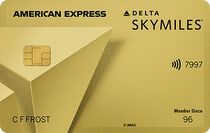 While some credit cards offer one free bag, the card_nameoffers the best deal I found. This card lets you check a free first bag for up to nine people on your reservation. At $25 per bag on each leg, there's the potential to save $450 round trip. Terms Apply.
These benefits are good whenever you travel and use the card, so the sky's the limit when it comes to how much you can save.
4. 0% introductory rates and balance transfers
Credit cards have a reputation for high-interest rates, but no-interest introductory rates can make them a viable financing option.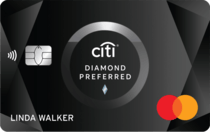 For example, the Citi® Diamond Preferred® Card offers 0% for intro APR for 21 months on Balance Transfers and 0% for 12 months on Purchases. This means that you'll pay no interest as long as you pay off your purchase before the no-interest period ends. If you're carrying a balance on another card and paying interest, you can transfer your debt to this card to save money.
Even better news: Some cards let you transfer balances from other loans. According to WalletHub, eight of the largest credit issuers let you transfer auto loan balances, and seven of these allow mortgage, auto loans, small business loans, and student loans to be transferred.
5. Extended warranties
Paying for in-store extended warranties can be a waste of money. Between paying too much and potentially never using the coverage, you're often better off saying no. Luckily, many credit cards offer a no-cost solution: automatic extension of warranties on purchases made with your card.
A typical offer includes a doubling of the manufacturer's written warranty for up to one extra year of coverage.
This came in handy recently when I passed on the extended warranty for my iPhone. When my phone stopped working right after Apple's warranty ended, I filed a claim with Discover. A few weeks later I received a check for $200 to cover the cost of a new iPhone.
6. Raise credit score and save on other loans
Credit cards affect every aspect of how a FICO score is calculated. Having open credit accounts and positive activity, including always paying bills on time, can raise your credit score and your eligibility for the best credit cards.
A higher credit score can lower costs on other loans, too. How much does a good credit score save? In this example for a $300,000 30-year fixed mortgage, monthly payments for an excellent credit score (over 760) are $292 less than the fair credit score (620-639). Over the course of 360 payments, that's $105,000 less.
If you haven't established sufficient credit history, you might not qualify for loans at all. Credit cards can be a good first step to an excellent score, even if you need to start with secured credit cards first.
7. Costs of cash
Aside from being more convenient than carrying cash, credit cards can help save money compared to cash.
If you want to withdraw cash and can't find your bank's ATM, you'll often pay $3 or more in fees.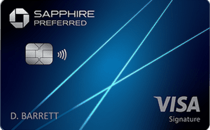 When traveling, withdrawing money and converting currency can cost extra, too. But if you're carrying the card_name, you can avoid foreign transaction fees.
If you lose your wallet, your cash is likely gone. With credit cards, you likely won't lose any money. Many credit cards come with zero liability coverage for unauthorized charges, meaning you can dispute any charges you didn't make.
8. Car rental insurance
According to Credit-Land, car rental insurance costs as much as $29 a day when you buy from the rental service company. But if you book with a credit card, you might not need to pay for all of this coverage.
Credit-Land points out that many credit cards offer insurance against damage to or theft of your rental car. While coverage doesn't typically cover liability, personal injury or damage to others' property, American Express cards offer a paid insurance option. Their Premium Rental Protection beefs up the coverage for damage to your rental car and includes coverage for personal injury or death. Even if you're covered by a personal auto insurance policy, credit cards may cover the deductible for rental car incidents.
9. Price protection
Maybe the least-known credit card benefit is price protection. While some stores will refund the difference if your purchase goes on sale after you buy, credit cards may do the same.
Discover will refund the difference up to $500 if you find a better price within 90 days. MasterCard offers a similar benefit, capped at 60 days.
In both cases, you just need to provide an ad proving the better price and submit the claim within the specified time limit of the price change.